Aims and Scope
Monica A. Onyango, Houda Chergui, Lora L. Sabin, Lisa J. Messersmith, Natalya Sarkisova, Jane Oyombra, Perez Akello, Daniel O. Kwaro, Juliana Otieno
---
Background:
Adolescents in Kenya spend the majority of their time in a school environment. However, research to understand Antiretroviral Therapy (ART) adherence among adolescents living with HIV (ALWHIV) in school settings is sparse.
Objective:
To improve the design of appropriate interventions to better support this vulnerable population, the study aimed to explore school-related barriers to ART adherence experienced by ALWHIV.
Methods:
Qualitative data were utilized from a larger mixed-methods study on ALWHIV conducted at a major teaching and referral hospital in Kisumu, Kenya. Participants encompassed ALWHIV, their caregivers, teachers, and health care providers. Transcripts from a total of 24 in-depth interviews and five focus group discussions were analyzed in NVivo using a thematic approach.
Results:
Four themes emerged as key barriers in a school setting: negative experiences following HIV status self-disclosure, a strong desire for secrecy, restrictive school policies, and health education focused on sexual transmission of HIV. Participants suggested a range of potential interventions to better support ART adherence for ALWHIV, including coaching ALWHIV on disclosure strategies, promoting empathy among teachers and students, transition-preparing for ALWHIV, changing the narrative about HIV transmission in schools, providing water in schools, and introducing adherence support programs in schools, including the use of mobile technology.
Conclusion:
ALWHIV in Kenya experience numerous important challenges while trying to maintain optimal ART adherence in the school environment. Interventions that create supportive school settings are critical for better health outcomes among ALWHIV.
---
December 31, 2021
Natalia A. Arsentieva, Oleg K. Batsunov, Alexander V. Semenov, Igor V. Kudryavtsev, Elena V. Esaulenko, Ekaterina V. Boeva, Alexey Y. Kovelenov, Areg A. Totolian
---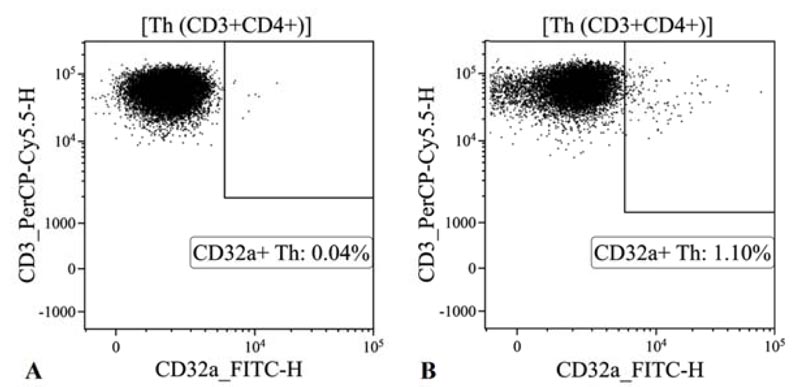 Background:
The significance of CD32a receptor expression in individuals infected with Human Immunodeficiency Virus (HIV) is currently unclear. Previously, B. Descours et al. (2017) concluded that in patients infected with HIV-1, CD32a is expressed on resting T cells that contain HIV DNA. According to the authors, these cells are reservoirs for inducible, replication-competent viruses. However, other studies have reported that CD32a expression is associated with activated T cells and is not a marker of HIV-1 reservoirs. The aims of this study were: to determine the significance of the CD32a marker in HIV infection, to assess its expression on T helper (Th) subpopulations in peripheral blood of HIV-infected individuals and to clarify the relationship between this expression and viral load.
Methods:
For comparative analysis, the following groups were used: 27 HIV-infected patients; 11 individuals with Hepatitis C Virus (HCV) infection; 16 individuals with Hepatitis B Virus (HBV) infection; and 13 healthy donors. Peripheral blood served as the study material. The expression of CD32a receptor on Th cell subpopulations was assessed using flow cytometry. Nonparametric statistical methods were used for data analysis.
Results:
It was found that relative CD32a+ Th cell counts in HIV-infected individuals significantly exceeded corresponding values in other groups: healthy individuals (p<0.0001), those with HCV infection (p=0.0008) and those with HBV infection (p <0.0001). Among the Th subpopulations in HIV-infected patients, the CD32a receptor was predominantly expressed on Th1 cells (p<0.0001) and Th2 cells (p<0.0001), compared with Th17. We found a strong, direct correlation (r=0.78; p<0.0001) between viral load and CD32a+CD4+ T cell count in peripheral blood of HIV-infected individuals.
Conclusion:
Thus, our results provide evidence that the CD32a receptor can serve as a marker of HIV infection, and its expression depends on viral load. Clinical material was used here, for the first time, to show that CD32a is predominantly expressed on Th1 and Th2 cells.
---
July 13, 2021