Aims and Scope
Ashraf Mohamed Abdalla, Howeida H. Abusalih
---
Background:
HIV Voluntary Counseling and Testing (VCT) services provide an importatnt start to HIV/AIDS prevention and care. The literature showed that the uptake of VCT is very low, and it is affected by many factors among university students, which are considered as high-risk group for HIV/AIDS infection.
Objective:
The objective of this study is to identify the factors that affect the uptake of voluntary counseling and testing among the undergraduate students.
Methodology:
A descriptive cross-sectional study was conducted among the undergraduate students from the faculty of sciences at the Khartoum university with a sample size of 192. The students were selected by systematic random technique. A structured questionnaire was used for data collection, and data were entered and analyzed by using the SPSS (computer program). IRB approval was obtained from the University of Science and Technology, and informed consent was taken from all participants.
Results:
A total of 192 students participated in this study 107 (55.7%) male and 85 (44.3%) female. Out of these, 100 (52.1%) were in the age group of 15-20, while 92 (47.9%) were in the age group of 21-25. Regarding the knowledge about VCT; 149 (78%) students had good knowledge. The study revealed that about 17 (9%) of the students took the HIV test, and 118 (62%) expressed their willingness to uptake VCT in the future. Reasons that hindered HIV testing during this study include: 1) Some students did not consider themselves at risk (84 i.e. 44%), some students did not know the place where the test is provided (74 i.e. 38.%), some of them did not hear about VCT (32 i.e. 17%) and some were afraid of the test results (17 i.e. 32%). The study found that VCT uptake is positively associated with age, sexual intercourse, and considering themselves self at
risk of HIV infection (p=0.05,0.00.0.03 respectively). Moreover, the study also found an association between willingness to uptake VCT in the future with sexual intercourse and considering themselves at risk of HIV of HIV infection (p = 0.03, 0.00 respectively).
Conclusion:
The uptake of VCT is very low among university students, and it is associated with age and risk perception and sexual intercourse. The most important factors include not considering themselves at risk or not knowing the place of testing or no knowledge about the test or the fear of being positive. On the other hand, willingness to uptake the test was considerably high.
---
March 22, 2021
Simon Bystryak, Chitrangada Acharya, Kyle Dobiszewski, Hongying Zhu, Rajiv P. Bandwar
---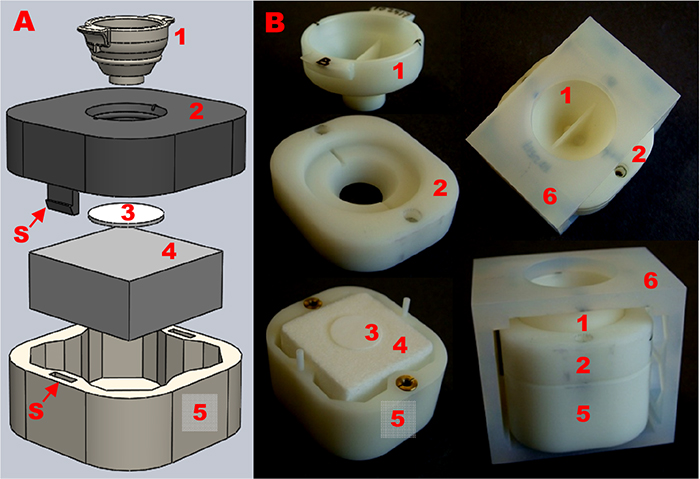 Background:
Despite the emphasis on viral load testing, current HIV testing guidelines consider CD4 T-cell count measurement as an important criterion for assessing disease progression, making decisions about anti-retroviral therapy regime changes, and treating HIV infected individuals with opportunistic infections. The CD4 counting by established methods (e.g., flow cytometry) presents challenges not only in resource-scarce settings due to cost and lack of skilled technicians but also in resource-rich areas where it is limited to centralized facilities.
Objective:
Current options for Point-Of-Care (POC) CD4 enumeration are few and labor-intensive, prompting the need for newer technological methods that can overcome the aforementioned challenges.
Methods:
The novel and patented flow-through cell counting assay (FTCA) described previously (Bystryak et al., 2019) was developed further into a point-of-care CD4 testing system using a disposable cartridge device and a portable imaging instrument. A pilot study with ~100 samples using this device was conducted to assess the validity of FTCA as a POC test for the measurement of CD4 count.
Results:
The FTCA signal was found to be linear over a wide range (17 - 1540 cells/μL) of CD4 T-cell concentration. The FTCA method also exhibits a strong agreement with flow cytometry, with very low bias (− 7 cells/μL) towards CD4 count measurement.
Conclusion:
The cartridge-based FTCA method has great potential to be a fully quantitative method with low complexity, portability, low-cost, and wide applicability in clinical practice.
---
May 23, 2020